CRE Insurance Solutions ("CREINS") is a specialty insurance broker that partners exclusively with a leading global surplus lines insurance company to place insurance coverages related to commercial real estate debt and equity transactions. This unique partnership enables CREINS to provide innovative insurance solutions to address the complex needs of real estate developers, owners, institutional investors/lenders and other market participants. CRE Insurance Solutions™ brokered coverages include: Lease Enhancement Insurance, Residual Value Insurance, Shortfall Insurance and Zoning Non-Conformance Insurance. These coverages are also commonly referred to as casualty insurance, condemnation insurance and gap insurance. Our insurance company partner has been a leading provider of Lease Enhancement, Shortfall and Zoning Non-Conformance insurance for more than 20 years. As an industry leader, they possess the knowledge and expertise to evaluate and underwrite all types of transactions.
CREINS evaluates transactions directly from owners, developers, lenders, investment bankers and other market participants, as well as, other surplus lines insurance brokers. CREINS takes pride in providing a simple, yet straight forward approach. When you receive a quote through CREINS it will only have the proposed premium charged by the insurance company and the required state premium tax and stamping fee amounts. Our compensation is in the form of a commission from the insurance company with no additional fees to our clients. (CREINS does not charge due diligence fees, policy fees or any other fees that are retained by CREINS).
CREINS was formed in 2017 by Loc McNew and Lew Burleigh. Mr. McNew, an investment-industry veteran, and Mr. Burleigh, a legal-industry veteran, have more than 80 years combined experience in credit tenant lease, real estate investment, debt and equity transactions. Their expertise and the team they have assembled enables CREINS to respond to the increasing demands of the marketplace by crafting innovative insurance solutions in a consistent and responsive manner.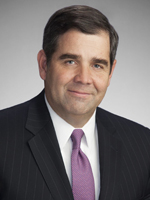 Loc McNew
Founder & Managing Director
Mr. McNew has more than 35 years of investment, real estate and managerial experience. Most recently he was President and Chief Operating Officer of MetroNational Corporation, a privately-held real estate development, investment and management company. Prior to joining MetroNational, he was a Senior Managing Director and Global Head of Private Debt Investments for AIG Asset Management responsible for AIG's $35 billion global Private Placement portfolio/group and AIG's $15 billion Commercial Real Estate Lending portfolio/group. Additionally, he was President of AIG Global Capital Markets Securities, AIG's in-house broker dealer. Mr. McNew joined AIG (American General) in 1989 and worked in the commercial real estate group for seven years and then moved to the Fixed Income Group where he focused on public and private debt and private equity transactions. Prior to joining American General, he worked for the Texas Department of Commerce. Mr. McNew was also a founder and the first President of the Private Placement Investors Association which counts more than 40 institutional investors as its members. He holds a bachelor's degree in Business Administration and a master's degree in Land Economics and Real Estate from Texas A&M University and holds the FLMI designation.
While at American General and AIG, Mr. McNew, who had responsibility for all credit tenant loan investments, extensively used many lease enhancement and residual value products. While at AIG, Mr. McNew initiated AIG's consideration of writing RVI for commercial real estate.
Mr. Burleigh has more than 50 years of real estate and investment transactional experience. He retired in June 2017 from Dechert LLP, a global law firm. Mr. Burleigh primarily represented institutional lenders and other significant market participants including investment banks, REITs and developers in real estate financings and equity investments. With a specialty in credit tenant leases, he has negotiated, documented and closed more than 1,000 lease financings involving more than 5,000 properties and totaling billions of dollars.  Mr. Burleigh holds a bachelor's degree and Juris Doctor degree from Harvard University.
Mr. Burleigh has represented countless institutional investors in the use of many lease enhancement and residual value products and negotiated the first use of the Lexington RVI policy form on behalf of a major institutional investor.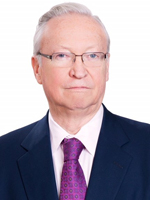 Lew Burleigh
Founder & Managing Director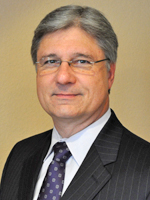 Bill Morris
Managing Director
Mr. Morris has over 30 years of real estate appraisal and consulting experience that includes a wide range of property types and international markets. Prior to joining CRE Insurance Solutions, Mr. Morris was a Vice President and Compliance Officer with Wells Fargo RETECHS, providing oversight of the bank's global credit policies regarding real estate secured lending, as well as valuation services and consultations to ensure compliance with federal requirements and bank Policies & Procedures. Prior to joining Wells Fargo in 2009, he was a Regional Chief Appraiser and Vice President at Bank of America leading the Claims and Fraud Investigation team in the residential appraisal division. From 1998 until 2005, Mr. Morris was a senior appraiser in the commercial real estate valuation group for AEGON USA Realty Advisors. Mr. Morris held senior appraisal and management positions for Bank of America from 1992 to 1997. As a practicing appraiser, Mr. Morris has been employed by Cushman & Wakefield, CBRE, and private appraisal firms in Texas and Nevada. Mr. Morris also owned and managed a real estate appraisal and consulting business in Nevada. Mr. Morris earned a BS degree in Business Administration and holds the MAI, CCIM, and MRICS designations.
CRE Insurance Solutions | Post Office Box 1347 | Pinehurst, TX 77362 | (832) 404-2125
DISCLAIMER: Informational statements on this website are for general description purposes only. These statements do not amend, modify or supplement any insurance policy. Please consult the policy form (including endorsements and schedules) for details regarding terms, conditions, coverage and exclusions. This website does not make any representations that coverage does or does not exist for any claim or loss.
CRE Insurance Solutions is a licensed surplus lines broker in 46 states (California License Number: 0L93358)